WORK WITH
TRUSTED ADVISORS
At Arcus Data we fuse creativity and business aptitude with the technical expertise gained at hundreds of customer sites. Whether it's a better way to gather and analyze critical business data, moving analytics to the Cloud, or a fully-automated and hosted monitoring system, Arcus designs, builds, and operates a diverse suite of analytics solutions.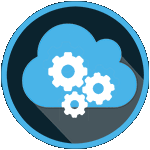 Expertly
MANAGED

ANALYTICS

Organizations with limited resources seeking to deploy analytics for better operational decision-making, select Arcus Data Managed Services.

Arcus incorporates a unique process fusing creativity and business aptitude with the expertise gained through hundreds of deployments. Arcus Data Managed Service offerings are delivered on-premises and in public or private Clouds. These offerings include: solution design, deployment, enhancement and/or operation.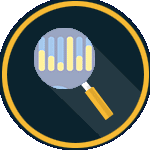 DELIVERING
SERVICES

WITH CONFIDENCE

Organizations needing to complement their in-house skills, look to Arcus Data Services for everything from commercial technology implementation to custom solution development.

Our consultants possess extensive cross-platform training and certifications, including: Splunk, AWS, Azure and the leading Automation Frameworks. After being asked to handle some of the most complex environments in the world, our deep expertise and passion for problem-solving have made the team at Arcus Data a go-to resource for our customers as well as our Strategic partners, Splunk and AWS.
SPLUNK

PROFESSIONAL SERVICES
Looking to complement your in-house teams, develop
new use cases or address industry-specific challenges?
Managed Services

Professional Services

Term
1–3 year contract
Short engagement
Engineering Resources
On-demand access
Scheduled support
Scope of Engagement
Ongoing upgrades and enhancements to
infrastructure, operating systems and Splunk platform
Focus on specific Splunk,
AWS, and automation tasks
Additional Support
Experts on-call for additional service needs or content creation
Content creation and use-case development available upon request
Monitoring and Alerting
Continuous health and performance monitoring
Root Cause Analysis, Forensics and Troubleshooting
Extended RCA, forensics, and
troubleshooting of problems and issues
Still researching?

Sign up for Arcus U
Arcus U is a brief series of emails with insights on
Splunk monitoring, Splunk administration, and more.